Back
Dining at The Orangery - Supper Tickets
Join the waiting list
Add your email address to our waiting list and we'll notify you as soon as any tickets become available.
You're on the list
You'll receive an email confirming you've been added to the waiting list and we'll notify you as soon as any tickets become available.
Description
Price
£42 Standard Ticket | £36 Privilege Pass Holders | £16 Children's Ticket
We are delighted to welcome our customers back to The Orangery. We are ready to serve you al fresco, in specially created marquee pods in the Italian Garden by The Orangery.
Our new marquee pods are the perfect setting for a leisurely summer evening. Enjoy the views of the Garden, with a three-course supper menu featuring British classics, including roast rare Oxfordshire beef and crayfish Caesar salad.
Our full cocktail and wine list feature aperitif staples, like gin and tonic and Aperol Spritz. Enjoy Searcys own Cuvée champagne, a selection of English sparkling and wines from France, Italy, Argentina and Austria, all carefully selected by our in-house sommelier.
Supper will be served between 18:30 - 20:15 on selected dates. Our reservations team will be in touch, should your desired time not be available.
With kind support of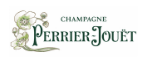 Gluten-free, Vegetarian and Vegan options are available, please state any allergen requirements at checkout.
Ticket Information
If the weather becomes poor, the indoor space of The Orangery will be used to accommodate ticket holders.
Please present your booking confirmation for The Orangery on arrival to gain access to the parklands. If you wish to visit the Palace or the Formal Gardens please purchase a ticket through the Blenheim Palace website.
Tickets must be printed and shown upon arrival.
Wines, spirits, and soft drinks will be available to order and purchase on the day, payment will be credit and debit cards only.
Menus are indicative and may be subject to change.
Tickets are not refundable or transferrable.
Children tickets are available for 4 years - 12 years.
Please note that we can accommodate a maximum of 6 guests for group bookings.
If you are unable to attend your booking with us please let us know before the date of your visit. If you have not contacted us to cancel your booking before the date of your visit a refund cannot be issued back to you and we can only transfer your booking to an alternative date. All cancellations need to be sent to Blenheim.sales@searcys.co.uk.
OUR COVID-SECURE FRAMEWORK IS IN PLACE
Our teams have been working behind the scenes to get ready to serve you again. Our health and safety team has been busy implementing safety protocols, training plans and ensuring we are fit to safely serve our customers. Discover the new measures we have in place to safeguard you, ensuring a safe and enjoyable experience by
clicking here
.
Ask a question
Terms and conditions